This machine is whisper silent when using, which is great for in home
or in office use!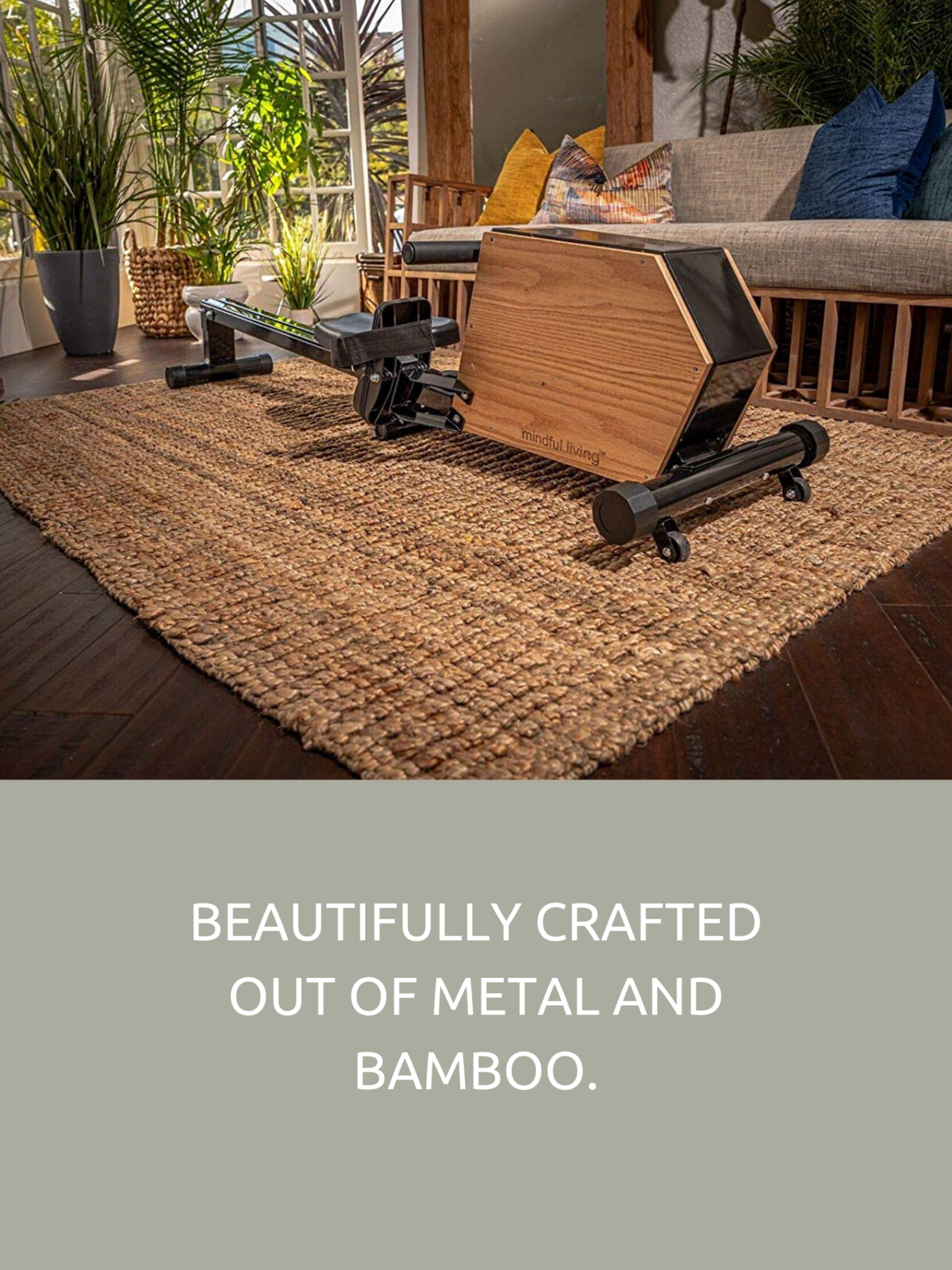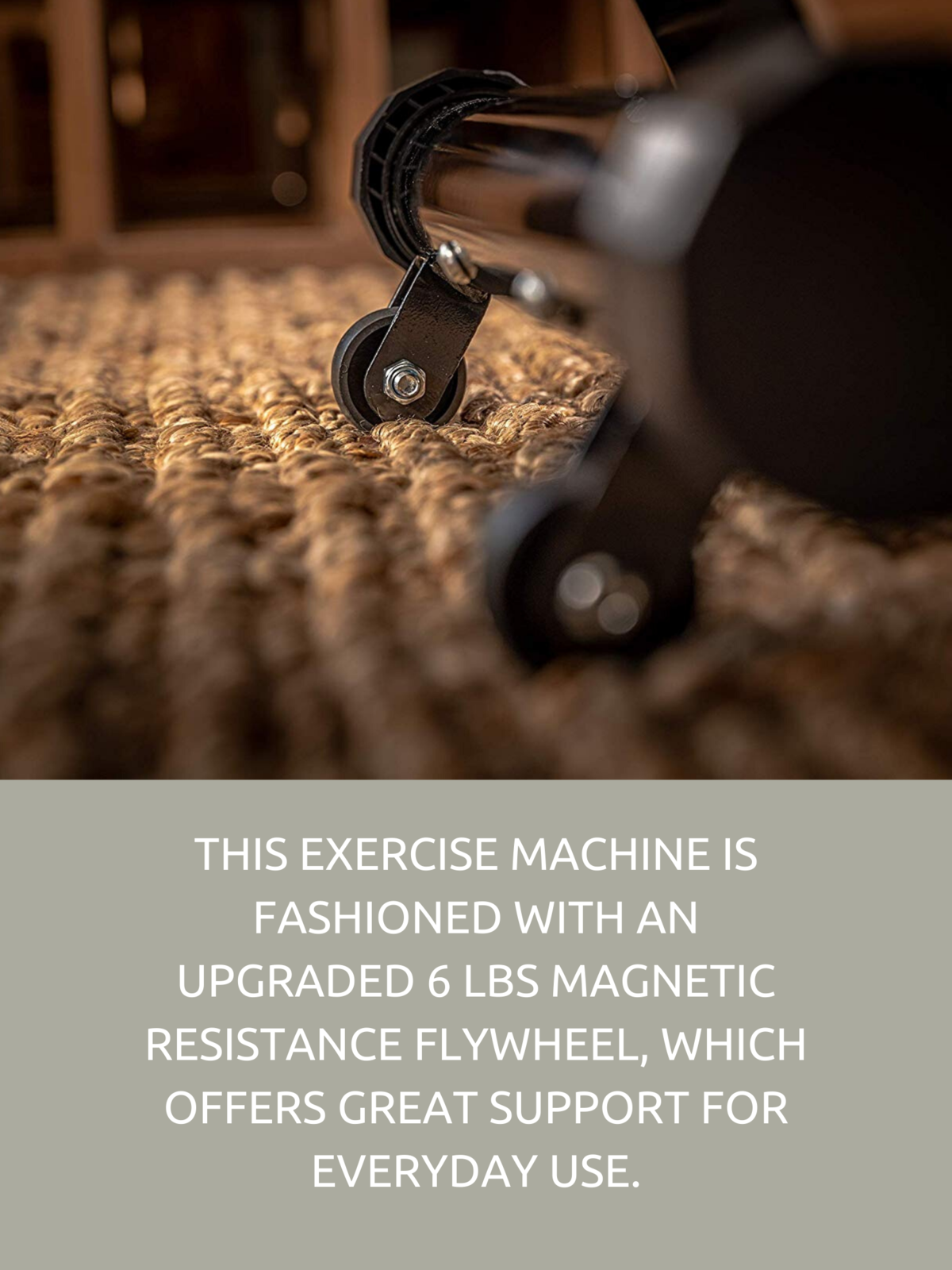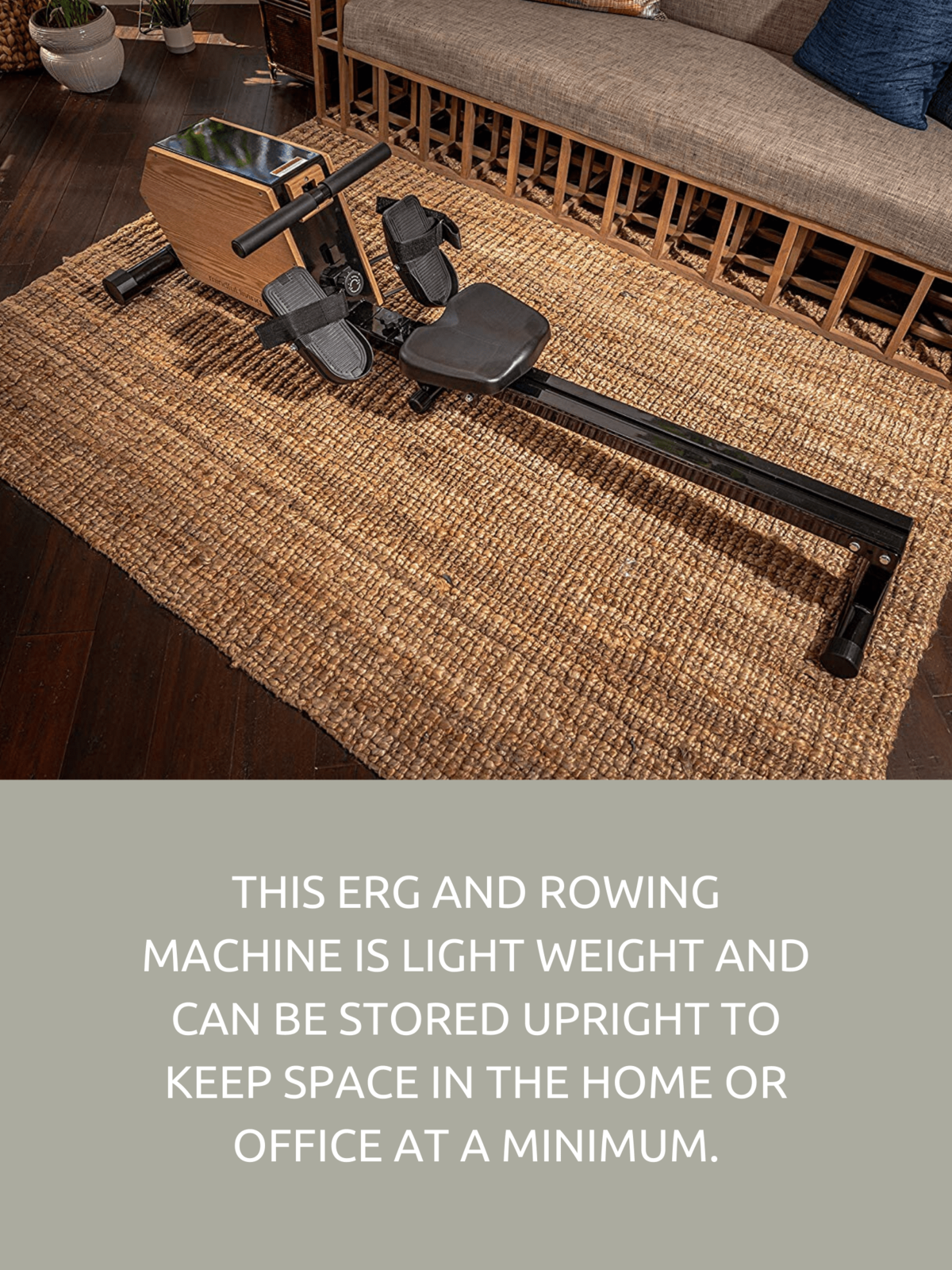 The Mindful Living Erg also offers caster wheels on it's end to make
porting around spaces a breeze.
We do have the option of a computer to go along with your erg, which will keep count of strokes, strokes per minute among several other key metrics; however please note the software and computer isn't Mindful Living designed and we encourage customers to use their own smart phones and various APPS versus buying our available erg computer/software.

This exercise machine is fashioned with an upgraded 6 lbs magnetic resistance flywheel, which offers great support for everyday use.